If you want to purchase an outdoor sauna for your home and are looking for a unique option, then you could consider a barrel sauna. While using the traditional method of heating, barrel saunas offer a new perspective in terms of the overall appearance. A barrel sauna, with its rounded design, can look quite good and add personality to your home, especially if you have a backyard décor to match.
And, if you've been looking for a high-quality barrel sauna for your home, here is our roundup of some of the top-rated barrel saunas on the market. Our guide also discusses the important features you should look for when purchasing a barrel sauna for your home. So, read on to know more.
Reviews of the 3 Top-Selling Barrel Saunas
MCP Canadian Pinewood 6-Foot Outdoor Barrel Sauna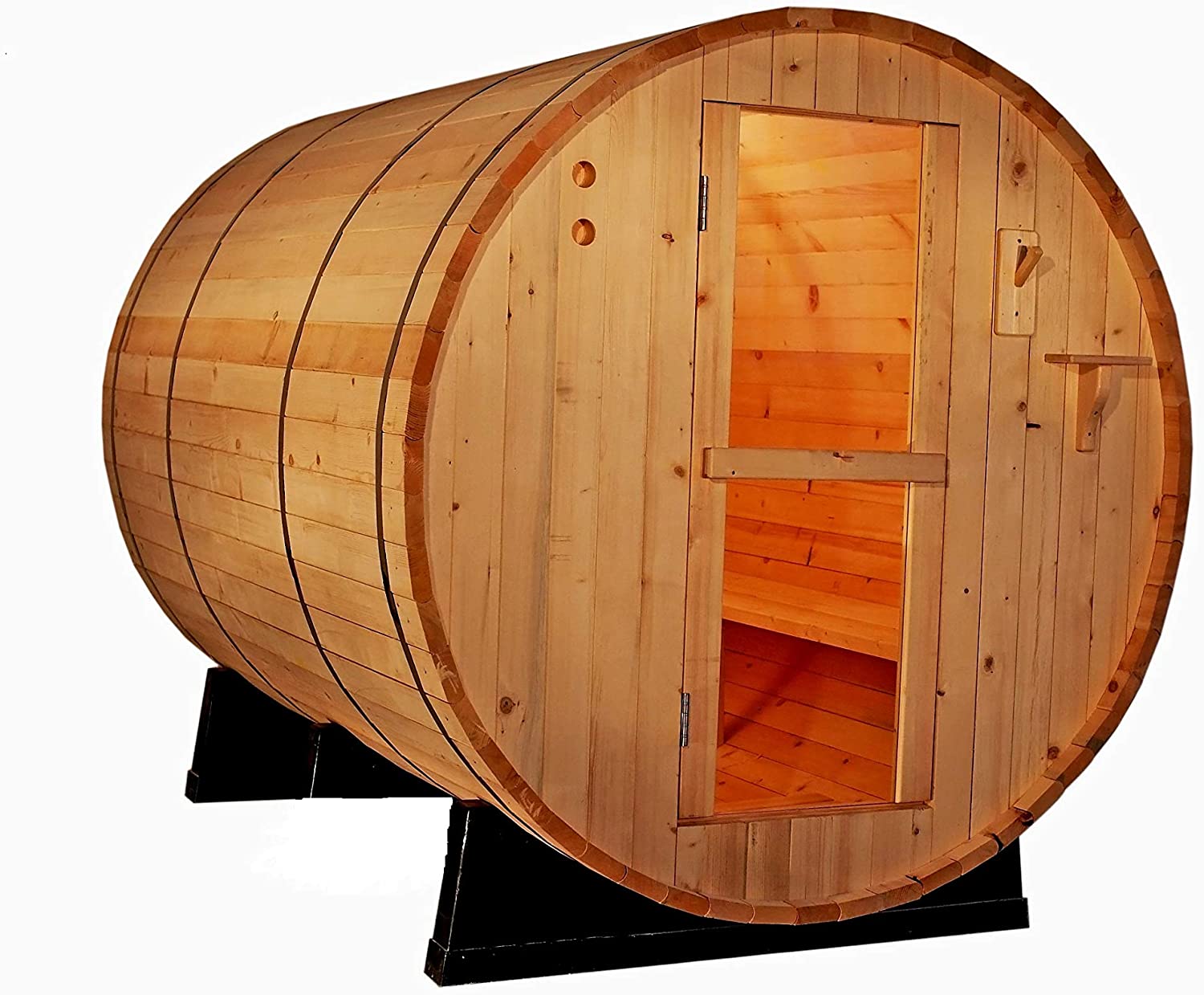 Made of A-grade Canadian pinewood, the MCP Outdoor Barrel Sauna features a 9kW electric heater with lava rocks. The barrel sauna is very easy to use and can accommodate 4 people easily. The unique circular barrel design of the sauna provides better heat and steam circulation than a square-shaped sauna.
The sauna is built of beat-quality wood of 1 3/8-inch thickness that helps to provide strength, durability and a better insulation barrier. The sauna works on 220V and must be installed by an electrical or contractor. The sauna can heat up to 200ºF and takes around 20 to 40 minutes to reach the temperature, depending on the external temperature.
The sauna comes with accessories such as a ladle, bucket, thermometer and hydrometer. The sauna comes with a back and headrest so that you can relax comfortably. Predominantly an outdoor sauna, the MCP Outdoor Barrel Sauna can be used indoors too.
Specifications
Assembled Dimensions: 6 feet (l) x 6 feet (diameter)
Made of A-grade Canadian Cedar
Power: 220 V, 40 amps
Sauna Heater: 9 kW
Accommodates 4 people
Lava rocks
Stainless steel bands
Comes with ladle and water bucket
Thermometer
Hydrometer
Requires assembly
Comes with a 1-year warranty on parts only
Pros
The heater features lava rocks.
High-quality, durable sauna.
Can accommodate 4 people comfortably.
Wet or dry heater, can be used both ways.
Cons
Needs 220 volts
Cannot withstand heavy rain.
You can buy the MCP Outdoor Barrel Sauna here.
Northern Lights Group Barrel Sauna Kit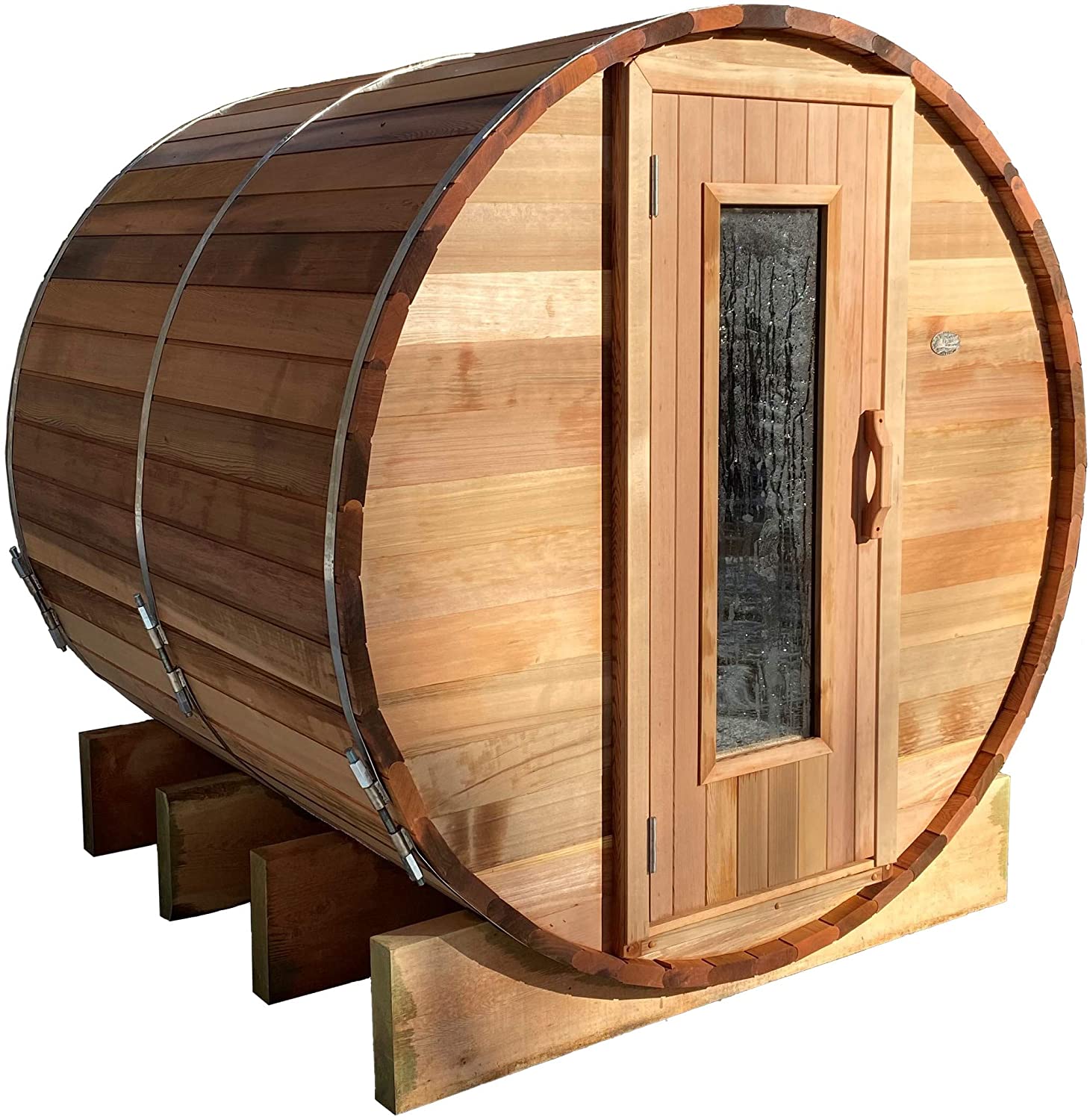 Made of 100% clear Western red cedar, the hand-crafted Northern Lights Group Barrel Sauna is a 7-foot sauna. The barrel of the sauna has a unique cooperage design that allows superior heat and steam circulation and allows quick and easy installation of the sauna. The cedar walls of the sauna are 1 ½ inches thick, which allows the sauna to get heated very quickly.
The thick cedar offers a natural insulation barrier and does not require an additional structural framing or insulation barrier. The round corners of the barrel allow the heat to circulate naturally and the design has around 23% less air to heat. The spacious sauna can accommodate up to 6 people comfortably.
The barrel sauna features hand-finished cedar benches, a large wood-fired heater, double pane tempered insulated glass door, hi-temp sauna light and tinted tempered glass window. The benches are at different levels and you can choose the one that is appropriate for you and you can adjust the temperature accordingly.
The Northern Lights Group Barrel Sauna is made of the highest quality materials and the straps are made of 340L stainless-steel that will not rust or bleed the wood. The heaters of the sauna are also made of the highest quality surgical stainless steel and are rust proof. And, the sauna has a cedar duck floorboard that helps to keep your feet warm and dry.
Specifications
Dimensions: 7 feet (l) x 7 feet (diameter)
Made of 100% clear western red cedar
Stainless-steel wood-fired heater (electric/infrared)
Hand-finished cedar benches
Double pane tempered insulated glass door
Hi-temp sauna light
Tinted tempered glass window
340L stainless-steel straps
Cedar duck floorboard
5-year warranty
Pros
Spacious sauna fits 6 people comfortably.
Durable construction that is warp resistant.
Made of high-quality materials.
Easy to assemble.
Cons
You can buy the Northern Lights Group Barrel Sauna here.
Aleko 8-Person White Finland Pine Barrel Sauna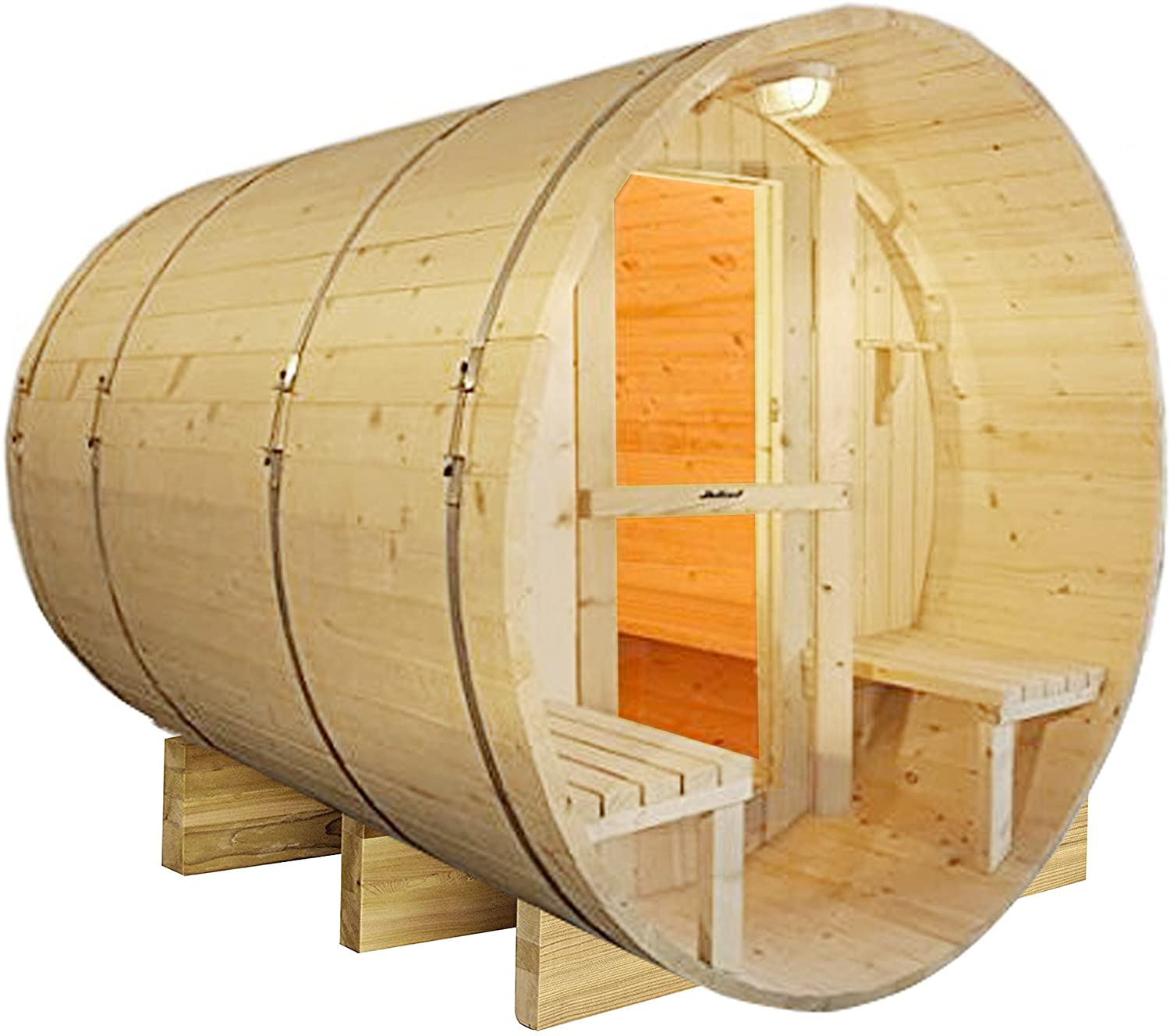 The Aleko Barrel Sauna is made of white Finland pine and can accommodate 8 people. The sauna has a front porch and the 2 opposite benches running the full length of the cabin helps to maximize the seating space. The sauna is equipped with a tempered, tinted full glass door featuring self-closing hinges that help to retain the heat and provides a relaxing ambiance.
The sauna is equipped with a 9 kW electric heater with heated rocks and it comes with a bucket and a ladle that lets you pour water over the stones to boost the humidity and temperature so that you get optimal health and relaxation. The sauna cabin has a glowing interior light for the perfect ambiance and other features such as a heater fence, thermometer, hydrometer and inner lamp holder.
The sauna cabin stands of two polymer support candles, which are weather resistant that offer a solid foundation to the sauna and also preserves the wood. All the components of the sauna are made of stainless steel, which is resistant to rusting. The heater is designed to heat the sauna for 60 minutes maximum and if you want to extend the time, then you can reset the timer.
The Aleko Barrel Sauna is a versatile sauna perfect for both the outdoors, as well as indoors. The stylish sauna is very functional and offers all the comfort and luxury you need at a very affordable price.
Specifications
Dimensions: 93" (l) x 72" (w) x 75" (h)
9 kW electric heater with heated rocks
Made of white Finland pine
Tempered, tinted full glass door with wooden handle and self-closing hinges
Bucket and ladle
Interior light
Heater fence
Touch panel control
Thermometer and hydrometer
Inner lamp holder
60-minute timer
ETL-approved sauna heater
Pros
Easy and quick to assemble.
Can be used both outdoors and indoors.
Durable and resistant to the elements.
Can be used as a wet and dry sauna.
Cons
After 60 minutes, the sauna times out and needs to be reset.
You can buy the Aleko Barrel Sauna here.
Barrel Sauna Buying Guide
Factors to Consider When Buying a Barrel Sauna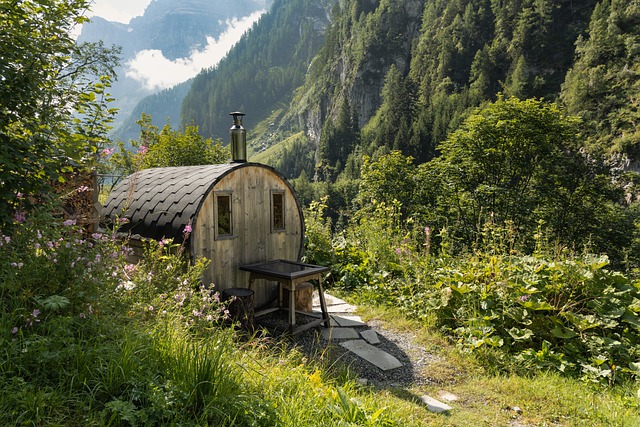 Size
In general, barrel saunas are smaller when compared to traditional square-shaped saunas. Even if they are smaller, barrel saunas offer plenty of space. Most barrel saunas are around 7 to 8 feet and can accommodate 3 to 6 people easily. However, there are larger saunas that are available, which are much taller in height and can accommodate a greater number of people.
Depending on the space available outside or inside your home and the number of people you want to fit in the sauna, you must decide on the size of the barrel sauna. Generally, buying a larger sauna is a better idea. This will give you sufficient space to stretch out comfortably or even lie down as you enjoy a sauna session. There are saunas that are designed for indoors, as well as outdoors, so, you will not be restricted by where you can place the sauna.
Installation and Ease of Use
The best thing about barrel saunas is that they are very easy to use. However, they should be easy to install too. The ease of use of the sauna mainly depends on the heating it uses and the sauna must be easy to control. A good barrel sauna must come with user-friendly, step-by-step installation instructions. You can install the barrel sauna on your own or hire a professional to do it for you.
Maintenance
The barrel sauna that you choose should be easy to clean and maintain. The best saunas will need minimal maintenance, which means that you can easily rinse off the outside of the sauna and wipe down the interiors. The barrel sauna must come with a repair and maintenance guide that will make the sauna maintenance easy.
Safety
If installed properly, barrel saunas are very safe to use. If you are healthy and don't have any health conditions with intense heat, then there are no dangers in using a barrel sauna. However, when in the sauna, if you feel dizzy, breathless or claustrophobic, then you should get out of the sauna immediately. A good sauna kit will include safety instructions so that you understand how to stay safe in a sauna.
Type of Wood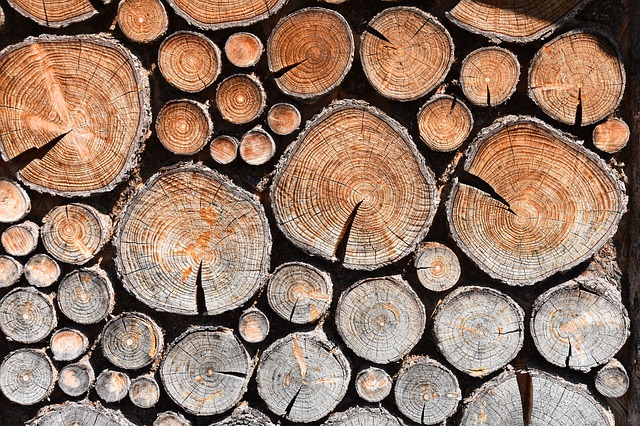 Generally, saunas are made of wood, which is a good material, easy to maintain and affordable too. When purchasing a barrel sauna, you should consider the type of wood. Some of the woods commonly used for saunas include:
Cedar: This is considered the best wood for saunas. Cedar is a softwood and when exposed to heat or humidity, it expands and contracts. This allows the wood to withstand the heat of the sauna. Cedar also has a pleasant smell; however, some people may be allergic to the odor.
Basswood: This is a hypoallergenic wood that does not emit any odors. However, basswood is not as durable as cedar.
Eucalyptus: Rather than the walls of the sauna, eucalyptus wood is mostly used for framing or detailing of the sauna. The wood has a uniform texture and is quite easy to stain; however, it is not as durable as cedar and basswood.
Hemlock, Spruce and Pine: These woods are inexpensive, yet quite durable; however, they are not as long lasting as cedar. These woods may not be able to withstand the harsh climates, where the temperature can change quickly.
Since a barrel sauna is likely to be installed outdoors, the best wood for a barrel sauna is cedar, which is durable and can withstand harsh climates and quickly-changing temperatures.
Heating
Most barrel saunas have an electrical heater that makes them much easier to use. Electrical heaters can be used for both dry and wet sauna sessions, which allows you to choose the type of therapy you would like to experience. However, some barrel saunas make use of the traditional system of burning wood to produce heat. This offers an authentic experience and enhances the sauna's ambiance. So, you can decide what type of heating method you want the barrel sauna to have.
Budget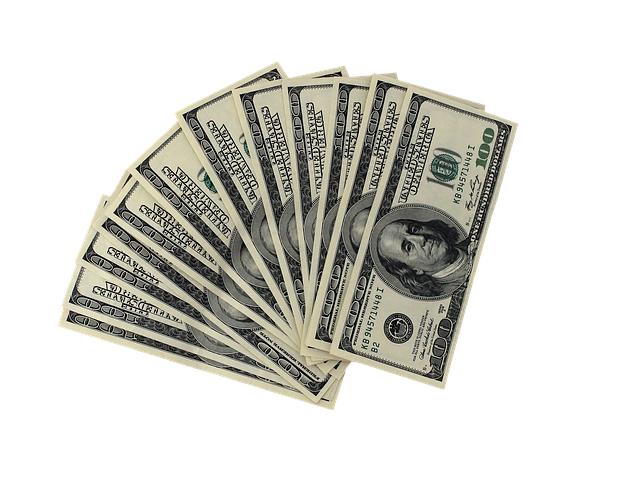 Barrel saunas are more expensive compared to other types of the outdoor sauna; however, they have many advantages that make up for the price difference. You can fix a budget and save in different ways such as assembling and installing the barrel sauna yourself. Also, the type of wood you choose will dictate how expensive the barrel sauna is.
Delivery Policy and Warranty
A top-rated barrel sauna manufacturer will offer a good delivery and warranty to ensure that the customer is completely satisfied and happy. Barrel saunas are pretty expensive and so, you must look for a reputable brand that is backed by a good warranty policy. Also, the company should have a convenient delivery option and they should ship the sauna to wherever you live with doorstep delivery.
Barrel saunas are great options for home sauna sessions. Their size and round design ensure that the heat is distributed evenly. Barrel saunas are easy to transport, set up and use and their sturdy design makes them excellent for the outdoors. A top-rated barrel sauna can give you a completely novel heat therapy experience.